If your business needs to attract customers using online platforms, your website plays a crucial role in that process. Certain elements are necessary to ensure that your visitors do not struggle to find the things they came searching for on your website.
Because, no matter what your website is offering, you can be sure to face widespread competition. And, difficulty in navigation is often the easiest way to lose your visitors' interests. Your website should reflect the brand experience you offer, which means it should serve its users well.
Here's a list of 5 elements your website can not afford to be missing to keep visitors glued on:
A Clear Call To Action
Your visitors discover the content they are looking for, but then what? Do they just leave? Most businesses spend significant resources on gaining traffic for their website, so it is essential to convert the visitors when they are on your page. This is where the call-to-action button comes in.
If you have products on the website, put an add-to-cart button that is easy to find. If you have a blog, add a CTA, asking them to sign up for your mailing list. There are multiple types of CTAs you can use, depending on the website intent or products on offer. Skovian, a leading web design company in Pune, can help find the best fit for you.
Infographic Idea
Take a look at this image to understand the components of an engaging Call To Action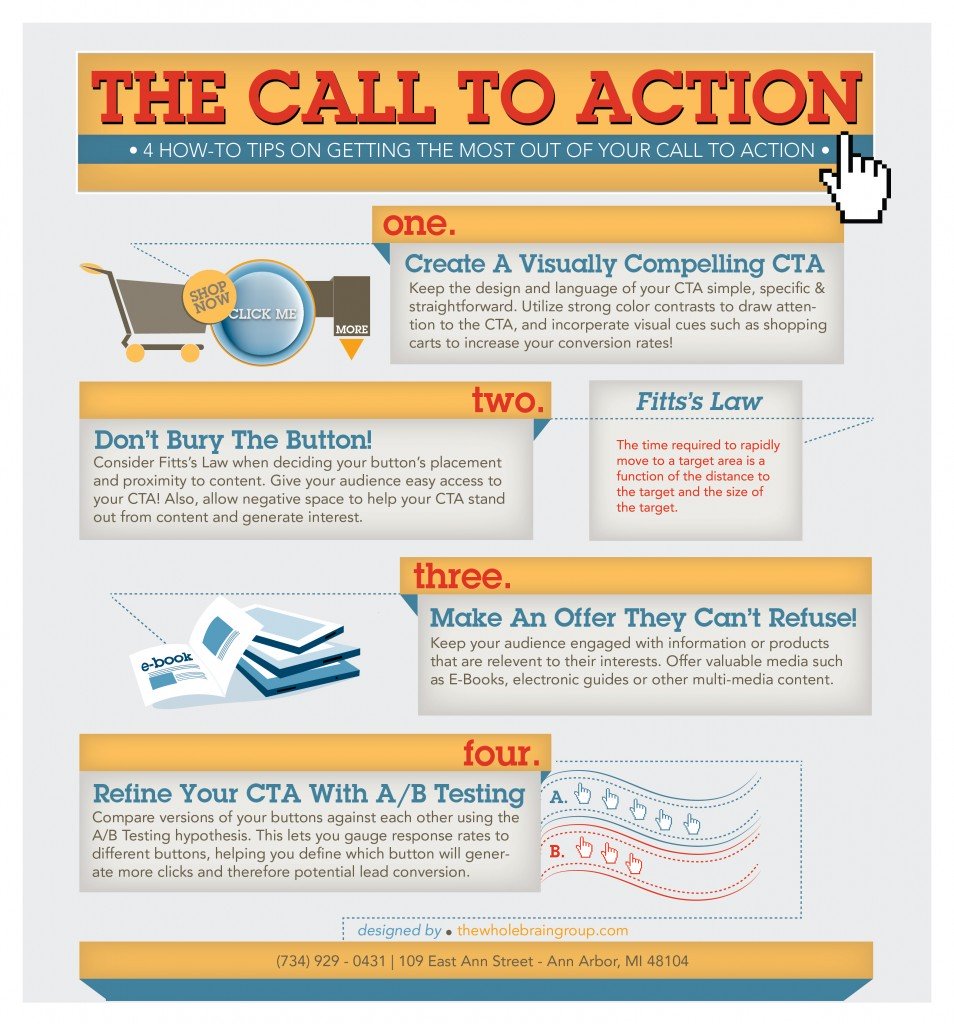 Create A Visually Compelling CTA
Keep the design and wording of your CTA straightforward & easy to understand.
Make The Button Easy To Find
Choose an easily visible area to place the CTA.
Give Them Something They Need
Keep the content and offers relevant to your users.
Refine The CTA with A/B Testing
Carry out careful testing to gauge the effectiveness of the CTA for lead conversion.
Social Media Links
If you have a social media page or profile, you have probably already added website links for your followers to find. But what many businesses neglect to do, is linking their social media profiles on the website.
Placing social media links on your website is a way to stay in touch with your consumers, and maintain brand awareness. The links also provide an added advantage by improving search rankings.
Testimonials
Word-of-mouth is the most reliable way of promotion for any business. A section on your website with remarks and reviews from your customers can help you gain customer trust.
Customer testimonials are a way of exhibiting a good track record of your past accomplishments. The testimonials make new visitors or customers feel reassured and more confident about doing business with you.
FAQs Section
The Frequently Asked Questions (FAQs) section/page can be used to answer all of your customers' basic questions. You can go into detail and explain your brand's services in this section.
The directness of the format ensures that the user can find answers with ease and complete clarity. These answers can help them make confident decisions about your product.
Story Telling
Brand loyalty is not easy to generate. Having the right product is not enough for customers to stick around. Our web design services company in Pune can guide you in finding the right content for your website.
In this age, people care about more than just the quality of a product. They care about how you help the community and the environment. And they care about your origin story.
A dedicated About Us section that presents your narrative and purpose to the users. Your brand story is how the customers feel connected to your brand and keep them engaged.
You can check out some engaging and interactive 'About Us' pages here.
Are any of these elements missing from your website? Skovian is a web design services company in Pune that can tell you precisely what your website is missing, and how to add that for maximum impact, so you get the ROI you desire.
Learn more about the impact of web design on your branding here.